A HIGH SCHOOL FOR TEMESCAL VALLEY?
Learn more and take the survey HERE
________________________________________________________________________
ACTION NEEDED NOW!
LEAPS PROJECT WOULD CONSTRUCT MASSIVE 500 kV TRANSMISSION TOWERS IN TEMESCAL VALLEY
Power provider Nevada Hydro is asking the Federal Energy Regulatory Commission to resurrect the LEAPS project that FERC killed in 2011. Approval for the license application to proceed could be given with no additional review of the project.
Read more  HERE
COUNTY READY FOR TEMESCAL CANYON ROAD IMPROVEMENTS; WORKSHOP SET, COMMENTS SOUGHT
A public workshop will be held at 6 p.m., Tuesday, Sept. 12 to discuss environmental impacts to the two sections of the roadway planned for widening.
Read more  HERE
PUBLIC HEARING FOR RIVERSIDE MEDICAL CLINIC ON SEPT. 12 AGENDA 
The fate of the three-story, 97,000-square-foot clinic proposed for the southwest corner of Retreat Parkway and Knabe Road will be decided by the Board of Supervisors at a public hearing on Sept. 12. Comments on the project can be made at the meeting or emailed to Project Planner Dave Alvarez, dalvarez@rivco.org.
Learn more  HERE
PREPARATION BEGINS ON ENVIRONMENTAL IMPACT REPORT FOR RETAIL CENTER
Public comments sought on environmental concerns about the 27-acre development proposed for the northwest corner of Temescal Canyon Road and Indian Truck trail.
Read more  HERE
ARANTINE HILLS LAWSUIT IS DISMISSED
The decision to not pursue a writ of mandate was made after the city awarded a contract for improvements to the Cajalco interchange. Work on the bridge is scheduled to begin September/October.
Read more  HERE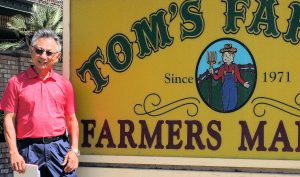 NEW OWNER FOR TOM'S FARMS
Sunny Hwang, owner of the Glen Ivy Golf Club, has purchased the 46-year-old Temescal Valley landmark. His desire is to keep it a retail and amusement attraction.
Read more  HERE
54 HOMES APPROVED FOR THE HUNT/LAWSON NEIGHBORHOOD
The project was approved in 2009 but had to get county OK again because of road changes.
Read more  HERE
FINAL ENVIRONMENTAL IMPACT REPORT RELEASED FOR EDISON PROJECTS
A date has not been announced for the California Public Utilities Commission public hearing that will determine the fate of the proposed powerlines and substation in Temescal Valley.
Learn more  HERE
INDUSTRIAL BUILDING TO BE CONSTRUCTED ON KNABE AT BEDFORD MOTORWAY
The teneant for the almost 140,000-square-foot industrial building is unknown; Knabe will be restriped to handle additional traffic.
Learn more  HERE
GOCO HAS BIG PLANS FOR GLEN IVY HOT SPRINGS
A general plan amendment approved in March could turn the 157-year-old Glen Ivy Hot Springs into a "world-class" retreat and wellness center.
Learn more  HERE
LAND-USE CHANGES PAVE WAY FOR LAKESIDE HOUSING DEVELOPMENT
Summit Land Partners wants to build a gated 370-home community – Lakeside Temescal Valley — on property located between the Lee Lake and Temescal Canyon Road.
Learn more  HERE
SIGN UP FOR THE MONTHLY NEWSLETTER
If you would like to receive our monthly Temescal Valley newsletter, please request it at WeAreTV.org@gmail.com. We will add you to the newsletter email list and — not to worry, the list is shared with no one!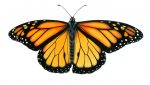 HELP US MAKE TEMESCAL VALLEY 'HOME OF THE MONARCH'
Tracy Davis, chairwoman of the WeAreTV Identity Committee, explains the importance of the Milkweed to Monarch Project.
Read more  HERE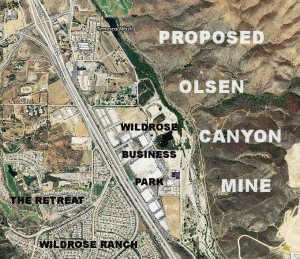 RESIDENTS SAY 'NO NEW MINES IN TEMESCAL VALLEY'
Residents and business owners at November's Municipal Advisory Council meeting cite dust, light and noise pollution, health issues, a gridlocked transportation infrastructure, and scenic and environmental concerns in speaking out against Olsen Canyon Project.
APPLICATION FOR THE MINING PERMIT
Read Press-Enterprise story  HERE
Read 'What We Know About It'  HERE
Website:  OlsenCanyon.com
 POST OFFICE CREATES 'TEMESCAL VALLEY' DESIGNATION WITHIN 92883 ZIP CODE
Good work by Identity Committee pays off. Valley folks can now drop Corona mailing address and use Temescal Valley.
Read story  HERE
Read The Press-Enterprise Report  HERE