CLEANUP CANCELLED
The Saturday, July 23 Beautification Committee cleanup on Temescal Canyon Road HAS BEEN CANCELLED. It will be rescheduled soon.
SIGN UP FOR THE MONTHLY NEWSLETTER
If you would like to receive our monthly Temescal Valley newsletter, please request it at WeAreTV.org@gmail.com. We will add you to the newsletter email list and — not to worry, the list is shared with no one!
THANK YOU TO EVERYONE WHO SENT COMMENTS ABOUT THE POWER LINES/SUBSTATION
The California Public Utilities Commission will now compile a Response to Comments document that with the Draft EIR will be used to prepare the final EIR.
Learn more  HERE
COUNTY WANTS TO KNOW WHERE DANGEROUS STREET CONDITIONS EXIST
The Riverside County Transportation Department has asked the Public Safety Committee to compile a list of Temescal Valley public (not gated), streets that have safety problems. Do you know of a roadway that should be included on the list?
Read more  HERE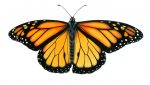 HELP US MAKE TEMESCAL VALLEY 'HOME OF THE MONARCH'
Tracy Davis, chairwoman of the WeAreTV Identity Committee, explains the importance of the Milkweed to Monarch Project.
Read more  HERE
ALBERHILL VILLAGES COULD BE DECIDED BY VOTERS, OVERRIDING CITY'S OK
Developer Castle & Cooke says the conditions imposed by the city make the project "unbuildable." Resident is successful in obtaining approval to begin gathering signatures to place Alberhill Villages on November ballot.
Read more  HERE
ARANTINE HILLS APPROVED
The Corona City Council at its May 19 meeting gave the go-ahead to developer New Home Company to build the 1,800-home project in the Bedford Wash just north of Temescal Valley.
Read more  HERE
54 HOMES COULD BE BUILT IN HUNT/LAWSON NEIGHBORHOOD
The project was approved in 2009 but must get county OK again because of road changes.
Read more   HERE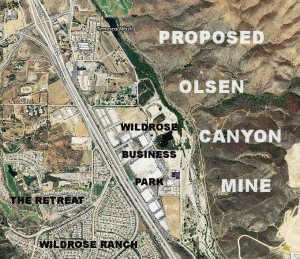 RESIDENTS SAY 'NO NEW MINES IN TEMESCAL VALLEY'
Residents and business owners at November's Municipal Advisory Council meeting cite dust, light and noise pollution, health issues, a gridlocked transportation infrastructure, and scenic and environmental concerns in speaking out against Olsen Canyon Project.
APPLICATION FOR THE MINING PERMIT
Read Press-Enterprise story  HERE
Read 'What We Know About It'  HERE
Website:  OlsenCanyon.com

91 FREEWAY UPDATES
Construction alerts  HERE
About the project   HERE

COUNTY APPROVES CONCEPT FOR TCR IMPROVEMENTS
Transportation officials explain plans for a $25 million Temescal Canyon Road project that will be constructed in stages as funds become available.
Read more  HERE
 POST OFFICE CREATES 'TEMESCAL VALLEY' DESIGNATION WITHIN 92883 ZIP CODE Good work by Identity Committee pays off. Valley folks can now drop Corona mailing address and use Temescal Valley.
Read story  HERE
Read The Press-Enterprise Report  HERE