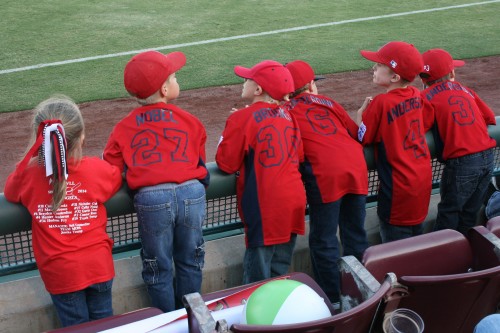 A few local parents, via the We Are Temescal Valley Facebook page, have asked about the availability of youth sports in our community – basketball in particular. But first, a little background on kids' sports leagues.
Temescal Valley is a fairly new community with many of its homes built after 2000. When national and regional sports organizations are asked to establish a local league, they question how many youngsters will participate, the availability of playing venues and the willingness of parents to be actively involved in creating a board of directors and raising funds to support the league.
Older communities such as Corona and Lake Elsinore have had decades to get those questions answered, and that's why they have a greater array of youth sports played on their local turf, with boundaries that encompass the Temescal Valley area.
Temescal Valley Little League is an organized youth sport that actually plays its games in Temescal Valley. Years ago – before the local housing boom – it was known as Horsethief Canyon Little League. As the Temescal Valley grew, so did the league. Many parents were willing to take an active role (think of the untold hours dedicated to TVLL by President Greg May, his board, and all the managers and coaches, plus team moms!)
So – bottom line – if you want a youth sport league here, you and other parents need to organize and recruit volunteers to make it happen. In the meantime, here's a list of programs available to Temescal Valley residents – the majority not located here.
BASKETBALL
The facility for city-sponsored sports programs (gymnasium, city park, pool or community center), and the cost to build and maintain the facility is paid for by the city's taxpayers. Most all cities have a policy that requires non-residents to pay more because they do not pay city taxes.
SWIM TEAMS
Another resident on our Facebook page wanted to know if there were swim team programs available. There are a few – again, not in Temescal Valley but within driving distance.
LITTLE LEAGUE
SOCCER
ICE HOCKEY / FIGURE SKATING
If it's not so much organized youth sports you're looking for, but want athletic activities for the kids that provide socialization with other children about the same age, AND you want to stay in Temescal Valley, consider the following:
GOLF
MARTIAL ARTS
RUNNING / WALKING
There are several youth sports programs available to Valley residents – it just depends on how much you're willing to pay and how far you're willing to travel. As the Valley grows, so will its local sports offerings.
If you know of other programs to add to this list, post your comment below or on the We Are Temescal Valley Facebook page.